9.1. How to Change the Configuration from the Default Configuration¶
Nablarch configuration consists of the configuration files in the default configuration and configuration files in the PJ deliverables.
Structure of the configuration file is shown below.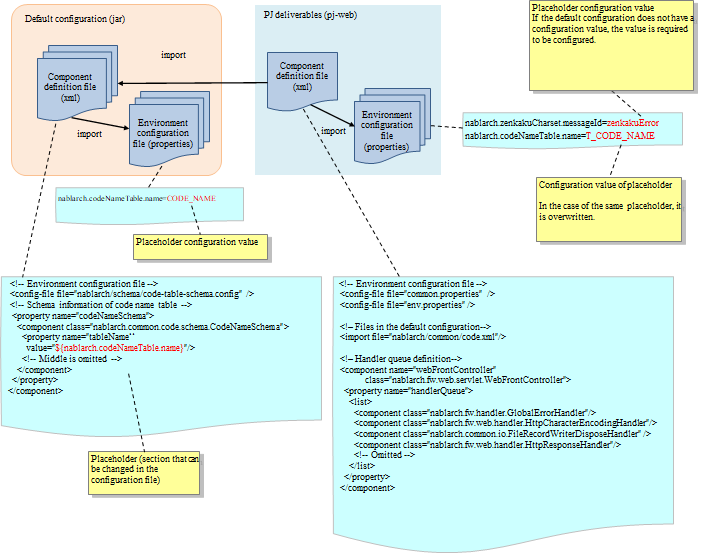 | Module | Description |
| --- | --- |
| Default configuration (jar) | Default configuration is packaged in the jar format such as nablarch-main-default-configuration-XXXX.jar and nablarch-testing-default-configuration-XXXX.jar, and distributed as Maven artifacts.|br| Some items have values set for placeholders, and some have only placeholders defined.|br| For items that are changed very rarely, placeholders are not used and values are set directly. |
| PJ deliverables | When using the archetypes provided by Nablarch, the dependency on the default configuration (jar) is set in advance. In the component configuration file of PJ deliverables, the components are provided immediately after they are generated from the archetype, with default values set. |
Following are the patterns by which the configuration files of PJ deliverables can be customized.
The details will be described later.
See below for specific examples of changing the configuration of the component configuration file and the configuration file (properties file).